Kelli M. Smith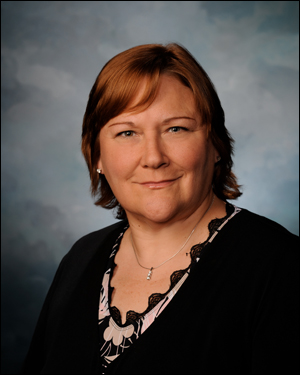 Kelli Smith received her BA in political science in 1983 from Illinois Wesleyan University in Bloomington, Illinois. She then attended Drake University in Des Moines, Iowa where she received her JD in 1986. She was later admitted to the Illinois Supreme Court and Northern District of Illinois that same year.

From 1986 - 1997 Kelli served as an attorney and partner with Helm & Day, and focused her practice on real estate transactions, eminent domain, juvenile law, wills and civil litigation. In 1998, Kelli joined the firm of Day & Robert, P.C. as an associate attorney, where she remained through 2005. In 2005 she opened up her own practice as the Law Office of Kelli M. Smith, P.C., and remained of counsel to the firm of Day & Robert, P.C. She continues to focus her practice in probate, guardianship, adoptions, wills and trusts, and maintains an active real estate transactional practice.

Kelli is a twenty year member of the ISBA Committee on law related education, and assists the regional and state mock trial competitions in the State of Illinois. She has authored a variety of mock trial problems for the ISBA Committee on Law Related Education, and has participated in numerous ISBA Law Day presentations. Kelli is also a past editor of the Law Related Education Newsletter.

Our Attorneys
Of Counsel: